Whether you're seeking Automatic or Manual Transmission Service in Aldergrove, we can help.
As mentioned on our Transmissions Service Page…
'Automatic transmission repair is our number one specialty at Bob's Driveline. Our technicians are the best trained and most experienced in the industry. Because we focus on transmissions, we have honed our operations to provide these services more efficiently and effectively than other shops, so we can do a better job while keeping costs low.'
Understanding the Basics of Automatic and Manual Transmission Service
Automatic transmission fluid is very different that manual transmission fluid. In addition, depending on the make, model and year – the transmission fluid used will be specific to performance needs and vehicle use.
When it comes to manual transmission fluid, synchronizer compatibility, durability and shift quality matters.
Manual transmission fluid involves performance based results, including:
Heat resistance
Pressure carrying performance
Fluid viscosity for anti-wear durability
There is a lot more that goes into the mechanics and 'why's" of transmission fluid, but generally it's basic maintenance with the proper fluids, as well as immediate attention to concerns – that will keep your vehicle humming along as it should.
Transmission Service in Aldergrove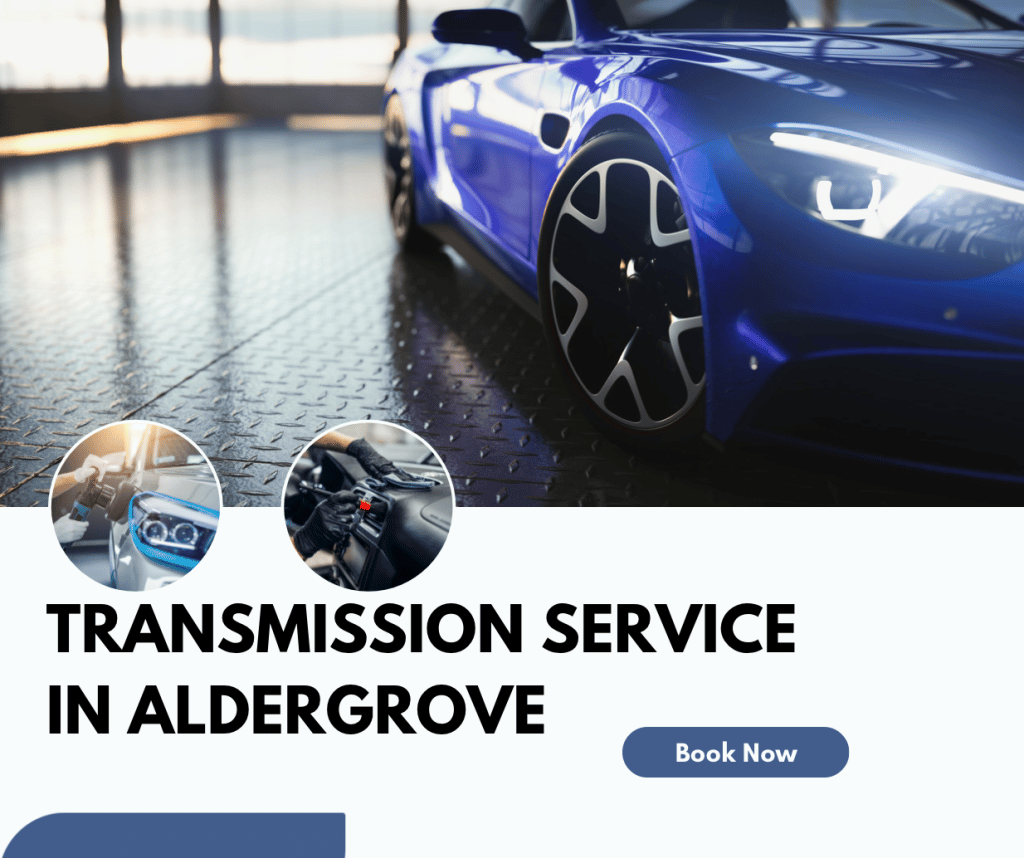 We discuss on our transmission service page how…
…a proper transmission service involves removing the tranny fluid pan and exposing the internal components. An inexperienced service provider can easily cause damage with this procedure. You could get a transmission fluid change done at a quick lube shop or general repair shop where they don't remove the pan to access the inside of the transmission and replace the filter, but what's it really worth? When you change your engine oil you wouldn't think of doing so without changing your oil filter at the same time because the new oil will just get contaminated with the dregs left in the filter. A transmission could be flushed to try cleaning the internal filter, which partially removes contaminants, but a filter works by trapping particles so if it works as designed, some particles will remain in the filter, thus reducing fluid flow, and leaving the possibility of particles jarring loose to cause further damage in the future.
Proper maintenance costs a little more than a simple fluid change or flush but it's far less expensive in the long run.
Unsure if your transmission is in need of repairs? Check out our blog SIGNS THAT YOUR AUTOMATIC TRANSMISSION NEEDS REPAIR
At Bob's Driveline, we service, repair, and modify both automatic and manual transmissions as well as torque converters and clutches. We have in-house Hot Flush, Flywheel Resurfacing, and Control Module Reflash equipment, and the expertise to apply our services to your vehicle efficiently and effectively, so all your drivetrain needs are taken care of thoroughly without any unnecessary expense.
Feel free to book an appointment here, or stop by 27545 – 31 Avenue in Aldergrove. We look forward to helping you with your Automatic and Manual Transmission Service in Aldergrove!